EVCOM Industry Awards 2021
This we celebrate the EVCOM Industry Awards (which encompasses three awards schemes: the EVCOM Clarion Awards, the EVCOM London Live Awards and the EVCOM London Film Awards), in the only awards platform that recognises excellence in both craft and communications across the live, screen and digital communities.
EVCOM Clarion Awards
The Clarion Awards recognises cause-driven live and film work in the corporate sector.
In 2020, we saw the two sectors that EVCOM represents (live and film), come together through the growth of virtual and hybrid in response to Covid-19. In reflection of this, and due to the nature of the work produced in 2020, we decided to make some exciting changes to the format of the EVCOM Clarion Awards. Instead of work being judged by one of two distribution channels (Live and Film) we looked at ALL work that answers to the over-arching theme of the category. We therefore called for work encompassing film (live action and/or animation), documentary, branded content, live events, virtual events, hybrid events, experiences, campaigns and collaborations, including projects that have pivoted in any way.
Juries were made up of members from Event Agencies, Film Agencies, Clients, Suppliers including technology platforms, to ensure the full spectrum of expertise was brought to the process. 
As a result of the continuing impact of Covid-19 on our sector, we decided to retain 2020's lowered entry costs for 2021, including a dedicated rate for freelancers.
Shortlisted agencies and individuals were invited to attend an entirely sustainable virtual awards ceremony on the 8th June, hosted in collaboration with DRPG. The afternoon featured screenings of the winning films as they are announced, as well as invaluable thought leadership content from industry experts! You can view the shortlist here. You can find a write up of the ceremony, as well as the full list of winners here.
You can view a recording of the 2021 virtual ceremony below:
EVCOM London Live and Film Awards
The EVCOM London Live and Film Awards call for the most creative and progressive work being created by agencies and individuals today. We instigated new categories, to reflect the impact of Covid-19 on our sector, and the virtual/ hybrid nature of so many events. Find out more about our new 2021 categories here.
We understand that entering awards can be an expensive business, so we had early bird rates available until Friday 25th June. We also had a special price point for freelancers to enter their work. You can find the full shortlist here. 
This year, the event was held at The May Fair Hotel and was a night of glamour and celebration! Read our writeup of the evening, including a full list of winners, here – congratulations to all of them! Enjoy photos from the evening here. 
Key Dates
8th June 2021: Clarion Awards Ceremony
25th November 2021: EVCOM London Film and Live Awards Ceremonies
For any queries please contact coordinator@evcom.org.uk
Raise your profile with the largest group of event and visual communication professionals in the UK. Click EVCOM EVENTS SPONSORSHIP to download our sponsorship prospectus.
2021 Sponsors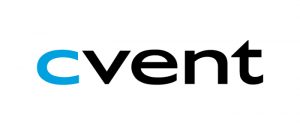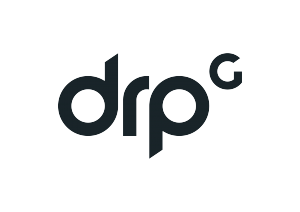 EVCOM London Live and Film Awards virtual ceremony, 2020 by Steve Forrest
EVCOM Clarion Awards Judges 2021
Andrew de Lotbieniere – Pukka Films
Andrew Georgiou – Unilever
Andrew Reid – Shelton Fleming
Cathy Alford – Searchlight
Charles Lambert – Hamlett Films
Charlotte Kensett – Nationwide
Claire Eades – Marmalade
Dominic Lyon – Young Guns
Fiona Melville – RNIB
Jeremy Hewitt – Speakeasy
Karen Gallagher – Advanced Certification
Louis Paltnoi – Inspired Films
Mally Graveson – Heehaw
Nazek Ramadan – Migrant Voice
Rob Kitson – EVERFI
Sam Wilson – Syntiro Associates
Toby Guest – Bristol Myers Squibb
Tracey O'Halloran – Media Zoo
EVCOM London Live Awards Judges 2021
Adam Blackwood – Private Drama Events
Adrian Dickson – Starstruck
Andrew Reid – Shelton Fleming Associates
Emma Stoker – Barclays
James Simpkins – 2Heads
Jane Baker – Elgin Consulting
Jessica Templeton – Greenwich University
Jo Bleasdale – Entain
Joy Thomas – IQVIA
Kate Conway – Hyundai Motor UK Ltd
Kath Wallace – TFI Lodestar
Matt Franks – drpG
Michael Oakes – Ernst & Young Global Limited
Peter Jackson – Kershaw Partners
Samantha Trevenna – Goose Live Events
Sarah Yeats – Sledge
Simon Hambley – Strata
EVCOM London Film Awards Judges 2021
Ben Mayfield – BP-TV
Emily Clements – Radley Yeldar
Gavin Knight – Filmmaker
Hannah Mably – Filmmaker
James Bennet – Televisual
Jamie Smith – Enterprise Screen
Jane Sayers – Shell International Ltd
Mhairi McLaren – Aviva
Nicole Hargrave – It's Juice
Patrick Russell – BFI
Dr Richard Wallis – Bournemouth University
Sarah Beadsmoore – Zing
Simon Crofts – Big Button
Sonal Patel – MerchantCantos
Sophie Taylor – Taylor Made Media
Steve Garvey – Moving Image
Tereza Urbankova – Boehringer Ingelheim
Toby Low – MerchantCantos